Valdez Albizu has been offering legal advice to a diverse roster of national and international clients since 1972. With a focus on Commercial and Civil Law, amongst its specialties are Foreign Investments, Intellectual Property and Contracts, to mention a few.
Among our wide range of legal services, the firm hosts one of the most prestigious Intellectual Property departments in the country, supported by knowledgeable and experienced attorneys in that area.
Valdez Albizu differentiates itself by the quality and depth of its client relationships, offering personalized and detail oriented services at the utmost level of expertise. We are vested in fostering the strongest relationships with our clients- ensuring that we provide them with superior service at an agile timeframe.
OUR VALUES
We are proud to be considered one of the most established and prestigious boutique law firms in the Dominican Republic. Driven by our team of outstanding professionals, our services have evolved throughout the years, making innovation a constant. Our respect for professional ethics is an integral part of this firm's tradition- coupled with our nimble approach; this has been a key factor in building our excellent reputation and credibility.
RECOGNITION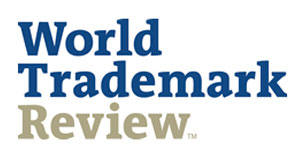 Valdez Albizu was ranked as a leading intellectual property firm by the international publication World Trademar Review (WTR) in 2016."Clients love the close, personalized service it offers, and the top-quality advice provided at competitive prices. Alejandra Valdez runs the show; "she's excellent – very easy to work with," say peers. "Highly qualified, when she's on board, things always play out smoothly, even if they are litigious." WTR1000 2016